Starbucks Canada raises the bar with industry-leading benefits and additional investments to further enhance the retail partner experience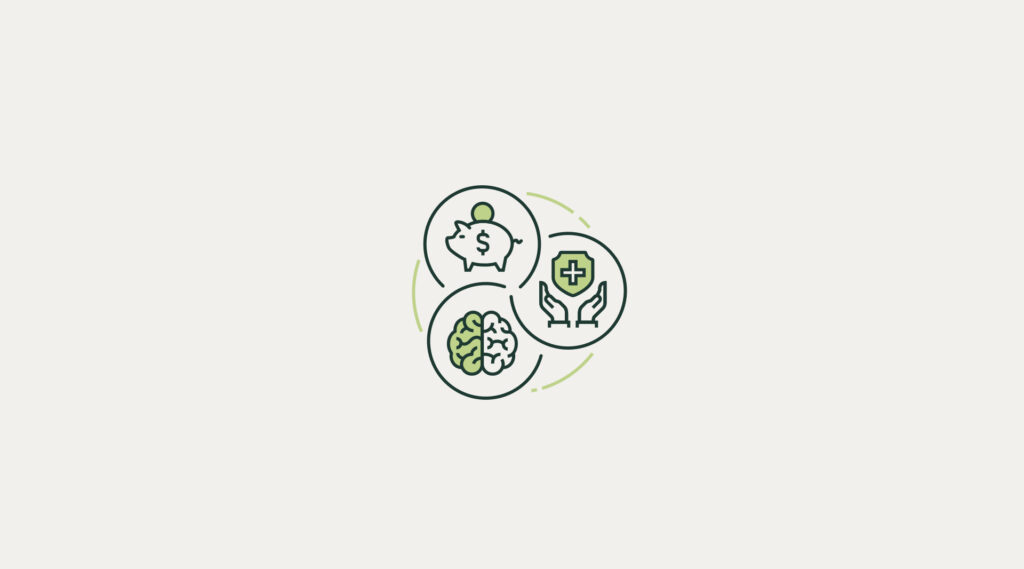 In line with Starbucks unwavering commitment to elevate the partner experience and offer partners a bridge to a better future, we're proud to introduce the latest in partner investments. These developments include continued investments in partner pay and flexible benefits, partner-centric scheduling, and the introduction of the first-ever North America Barista Championship.
According to the results of a recent Benefit Index analysis conducted by Aon in Canada, Starbucks continues to deliver the best, industry-leading benefits for retail hourly partners. The comprehensive benefits package provided by Starbucks for hourly retail work goes well beyond the industry average. The company makes benefits and perks available to eligible partners – including anyone working an average of 20 or more hours a week – and continues to invest in a broad set of benefits that support its partners total wellbeing including Bean Stock, family expansion reimbursement, gender affirmation coverage, mental health supports, tuition reimbursement and the new Partner Choice Benefit. The independent study from Aon in Canada further substantiates the company's commitment to being a leader in benefits for retail hourly work in the industry.
Highlights of our most recent investments include:
Commitment to competitive pay and transparency: Since May 2021, investments in partner pay represent a 22% increase in incremental pay for retail hourly partners. Sustained investment in retail partner pay remains a priority as the company continues to provide competitive pay, with an average wage of nearly $18.96 per hour for retail hourly partners, and annual increases to eligible retail hourly partners. Additionally, as part of the company's work to further support partners' understanding of how experience, capabilities, and performance can shape their compensation, pay ranges will now be posted on all internal and external open roles in Canada.
New and Flexible Benefits: Starbucks is proud to offer meaningful benefits for retail hourly partners across the country, and the company is constantly expanding benefits and supports– directly inspired by collaboration with partners. The latest example of direct feedback in action is the launch of the NEW Partner Choice Benefit. In addition to providing industry-leading financial, mental, physical and lifestyle benefits to partners who work a minimum of only 20 hours per week, benefits eligible partners in Canada can now select either a Health Spending Account (HSA) or Personal Wellness Account (PWA), each which comes with an annual set amount of funds that can be put towards a variety of out-of-pocket expenses.
Introduction of First-Ever North America Barista Championship: Starbucks partners take pride in their craft and have fun while doing it. They celebrate each other and their wins. With the long-awaited, first-ever North America Barista Championship kicking off this February, Starbucks partners will have the opportunity showcase the unique role they play in bringing the Starbucks experience to life for customers each day, demonstrating their commitment to connection, craft and community. This program will be open to eligible baristas and shift supervisors in participating U.S. and Canada stores.
Partner-Centric Scheduling: Starbucks is dedicated to partner-centric scheduling and providing partners with hours that align with their individual needs and preferences is a top priority. This is reflected in Starbucks commitment to diligently create work schedules that carefully balance the availability of our partners with the staffing needs of individual stores. To achieve this, Starbucks collects a range of preferred, minimum, and maximum hours to build a complete picture of partner preferences and assist store managers in scheduling and managing their workforce. This improved scheduling protocol will enable partners to contribute to the personalization of their ideal schedules. Together, these efforts will help Starbucks improve the stability, flexibility, and consistency of schedules.
These investments are all part of the company's legacy of providing top-tier benefits, surpassing competitors to offer unmatched value while evolving its offerings in response to partner feedback. The company recognizes changes to wages, benefits, and/or terms and conditions may not be unilaterally implemented for partners in union represented stores subject to a statutory freeze period. In the case of stores covered by a collective agreement, the terms and conditions of the agreement will dictate which benefits partners receive. As part of the company's partner promise, and through ongoing partner investments, the company is devoted to bridge a better future for all partners.