The Certification Process & Why Partners Should Raise Their Voice
Labour laws are provincially regulated in Canada. This means each province has different regulations in place that Starbucks respects and follows. Some provinces will require partners to go through an election and vote, while others have a single step certification process. This means that in a single step province, your store could be certified simply through the signing of cards, without an election, and without your input or consent.
 
We encourage all partners to get the facts about what it means to be represented or not by a union. Your voice matters. If you don't vote or ask questions, you are giving others the power to make decisions about you. Your life. Your workplace. Your paycheque.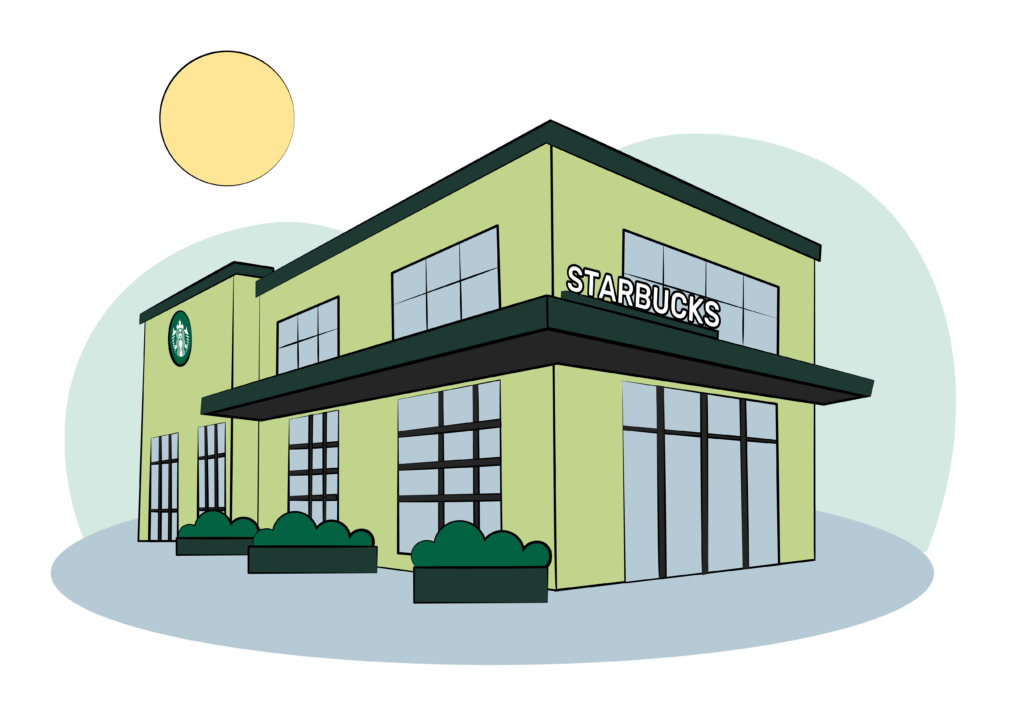 Protect Your Signature
Signing a card is not merely a request for information. Rather, signing a card legally demonstrates that you support a union to represent you. Generally, in Canada a union requires 40% of partners to sign a card to demonstrate support. These cards are used as evidence to support an application for certification, or, in some provinces, to auto certify a union without an election.
Be sure to protect your signature and get the facts before you sign.
Vote Only
Auto Certification
5 Things to Know About a Union
Unions are a business, just like Starbucks, and make their money by collecting member dues and initiation fees.
If certified, the union becomes your "voice," rather than addressing workplace concerns with your Starbucks leaders directly.
The collective bargaining process is uncertain and neither side can make any guarantees about the outcome, whether with regards to wage increases, benefits, or any other conditions of employment. For an example of what a collective bargaining agreement could contain, here's a link to the Douglas Street CBA negotiated between Starbucks and the Steelworkers union.
On average, it can take more than a year for a union and employer to reach a first contract.
In a final agreement, it is possible the union could negotiate away current terms or conditions that matter a lot to you.
Got Questions?
Below are answers to some of your most frequently asked questions. Your choice is too important not to have the facts.
About Unions and Starbucks Canada
The history of unions at Starbucks Canada?
Unions are organizations that make money via member dues. This means – in most provinces — every member of a union will have a portion of their paycheque go to the union.
Unions collect requests from employees and present them to management in what is referred to as "collective bargaining". On average, it can take unions and the company more than a year to negotiate and implement a first "Collective Bargaining Agreement" (CBA). Once a CBA is completed, changes to that agreement are generally not made again until the next negotiations. See more about this below.
What if I want information about my provincial labour relations board? Where do I go?
We want all our partners to get the facts and encourage you to visit your provincial labour relations board website. Here is how you can find information relevant to your province:
About Voting
Why is it important for me to vote?
If you are in a province where certification is determined by election, you should know that many elections are determined by one or a handful of votes. If you don't vote, you're giving others the power to make decisions about YOU. YOUR life. YOUR workplace. YOUR paycheque.
Elections are determined based on the majority of votes cast, not the majority of partners in the bargaining unit. For example, if 30 partners work in a store, but only 10 vote in the election, and 6 vote for the union, then all 30 partners will be union-represented based on the votes of the 6 partners. So that means other partners – maybe only a few – will make your choices and speak for you. We hope you choose to VOTE for what is best for you.
What can I do if I feel pressured to vote a certain way or learn more about a union?
If you feel you are being subjected to unwanted pressure or bullying, please let your manager know. Bullying and intimidation are prohibited under the labour laws. You have the legal right to choose the future you want at Starbucks and to make a decision that feels right for you.
What if that doesn't work?
Partners have the right to feel seen, safe, and supported at work so they can focus on doing their job, bringing their full self to work and serving our customers. Starbucks policies against harassment, discrimination, workplace violence, and bullying remain in effect to protect our partners.
If anyone is feeling unreasonably pressured about anything at work, they can talk to their RD, RVP, PRO, call Partner Relations (PRSC) at 888-7289-411 or Ethics & Compliance at 800-611-7792 for confidential guidance and support.
If there's a majority of "Yes" votes, what happens next?
If the majority of the votes cast are for the union, and the union is certified by the provincial labour relations board as the collective bargaining agent for the partners, that store and every partner who works there in a non-management job becomes represented by the union.
In most provinces, you can't decide to opt-out of union representation if your store unionizes and your position is one of those within the bargaining unit represented by the union. The next step would be negotiations between Starbucks Canada and union representatives on a collective bargaining agreement, a process that typically takes a year or more for a first contract.
About What Unions are Saying
Can a union make Starbucks Canada change the way stores are operated or change policies?
No, a union cannot unilaterally force Starbucks Canada to make any changes. Any changes would have to be negotiated and agreed to by both sides through the collective bargaining process which can take an average of more than a year to complete. Voting for union representation will not automatically change pay, benefits, or how your store is operated..
If a union is voted in, can I still deal directly with my manager for my own issues?
If voted in, the union would serve as the "exclusive bargaining agent" for partners. In other words, you would have to rely on them to speak for you on your terms and conditions of employment.
Without a union, you can speak for yourself, directly to your leaders and support partners.
About How Unions Work
What are union dues? What are they used for?
Unions are a business, only unions make their money from member dues instead of great coffee. In most provinces, union dues are taken out of member paycheques whether they voted for the union or not. These dues are used to pay for their office overhead, staff salaries and other expenses such as political contributions.
If your store is unionized, a union could make you pay dues and initiation fees to continue working in your store, and your employment with Starbucks may be dependent on paying those dues. Any dues that are collected from member paycheques would go to the union, not to partners. For a real life example, the Douglas Street CBA requires new partners to pay $124 and requires all partners to pay dues of x% per paycheque; these amounts are deducted from their paycheques and sent to the union