Benefits & Protections
We've always led the industry in making sure partners have world-class benefits, perks and programs, even if you only work part-time. 
 
This includes health coverage, Beanstock, retirement savings, LifeWorks for mental health, paid time off, family expansion benefits, tuition reimbursement– and more. Ideas for these continuously evolving and innovative benefits and perks come from YOU – this is the POWER of your direct relationship with leaders.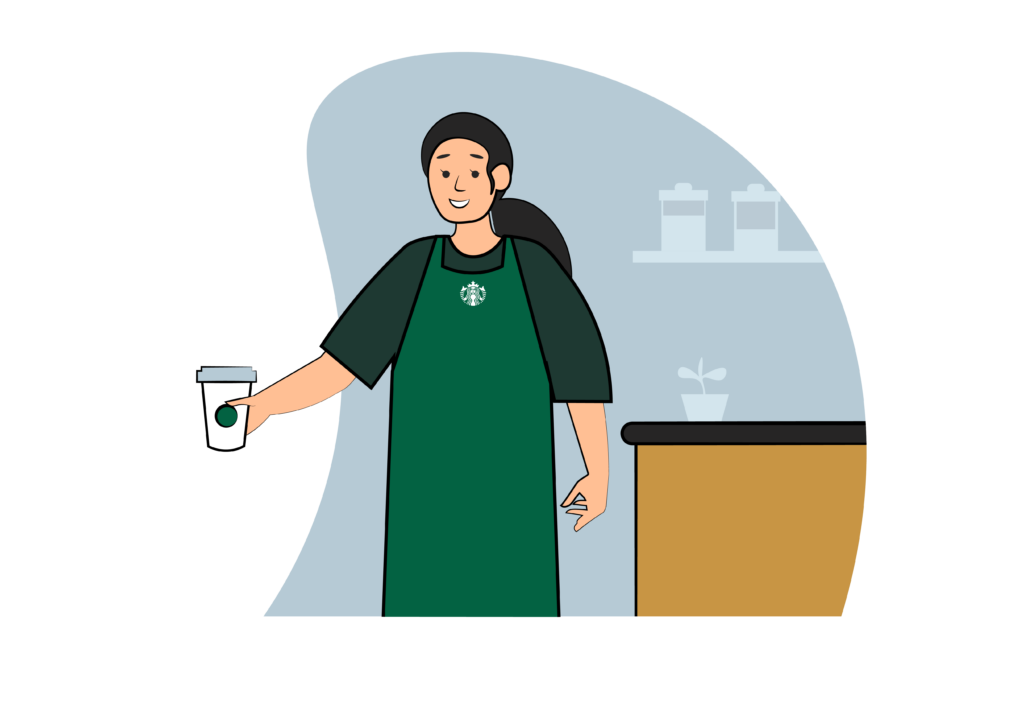 Benefits
Perks
Starbucks Product Discounts & Rewards
Weekly free pound of coffee or other specified products, 30% off goods at company-owned Starbucks stores, extra benefits when you register your partner card for Starbucks Rewards.
Giving Match
Request that Starbucks match your donations of time or money to eligible nonprofits, up to $1,000 per year.
Employee Assistance Program
Recognition of partner contributions at all levels of achievement through formal and informal programs.
Beverage
Store partners working in company-owned Starbucks stores may consume any handcrafted beverage free of charge while on break during a scheduled shift and half an hour before and after your scheduled shift.
Elite Athlete Program
Financial support for partners participating in athletics at a world-class level.
Coffeegear
Your source for branded apparel, dress code approved items, gifts and more.
We will always stand up for our partners. At Starbucks everyone is trained on and held accountable to the standards we've put in place to protect partners, customers, and the communities we serve.
Still Want to Learn More?